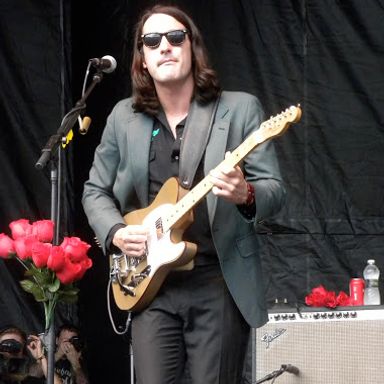 Scott Tournet is known for being the frontman for Elektric Voodoo, a founding member of Grace Potter & The Nocturnals (2003-2014), Blues & Lasers, a solo artist, and producer.  With The Nocturnals he was a co-writer on 3 Top 40 albums and scored a gold record for the song "Paris". 
    In addition to his work with the Nocturnals, Scott has written and recorded with Dan Auerbach (The Black Keys), Willie Nelson, T Bone Burnett, Kenny Chesney, Alison Krauss, Mark Batson (Dr. Dre, Alicia Keys, Eminem) and others.  He has performed with The Allman Brothers, members of The Grateful Dead and Phish, Billy Gibbons (ZZ Top) and many others.  
New Single "America's Great Divide"